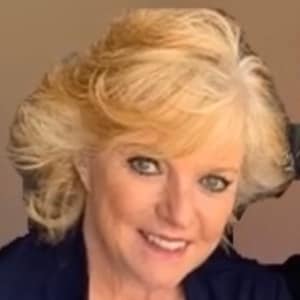 Tish Hopkins
Board Member
Tish and her husband John own and operate their family business, Blue Ribbon Roofing based in McKinney with over 20 years of experience.
Born and raised in Oklahoma, Tish attended Oklahoma State University undergraduate studies and was involved in her sorority and Pom Squad later transferring and graduating from the University of Oklahoma Health Science Center with a Bachelor of Science in Dental Hygiene. Tish moved to Dallas after graduating and worked in private practice and taught at the University of Baylor College of Dentistry.
Her current community service and non-profit involvement includes Chair Elect Women's Alliance of McKinney Chamber, Love Life Foundation, City Church, MacTown Back Town School-Christmas Drives, Little Free Pantry, La Tiendita just to mention a few. Tish believes involvement in our community is key for the future progress and growth of Collin County.
Blue Ribbon Roofing is an active contributor to many non-profit organizations and believes as businesses owners it is our responsibility to give back to the community.
Tish lived in CanCun, Mexico for 13 years becoming fluent in Spanish while opening 3 successful manufacturing companies, Hot Del Caribe, Get Wet Swimwear and Just Briefs Cheerleading Apparel which she sold to Varsity Brands based in Dallas/Memphis 8 years ago.
She moved to McKinney 21 years ago and loves to coordinate special events. A fun fact in 1989 Tish was the first Cheer Director for National Cheerleaders Association at Macy's Thanksgiving Day Parade.