Student Volunteers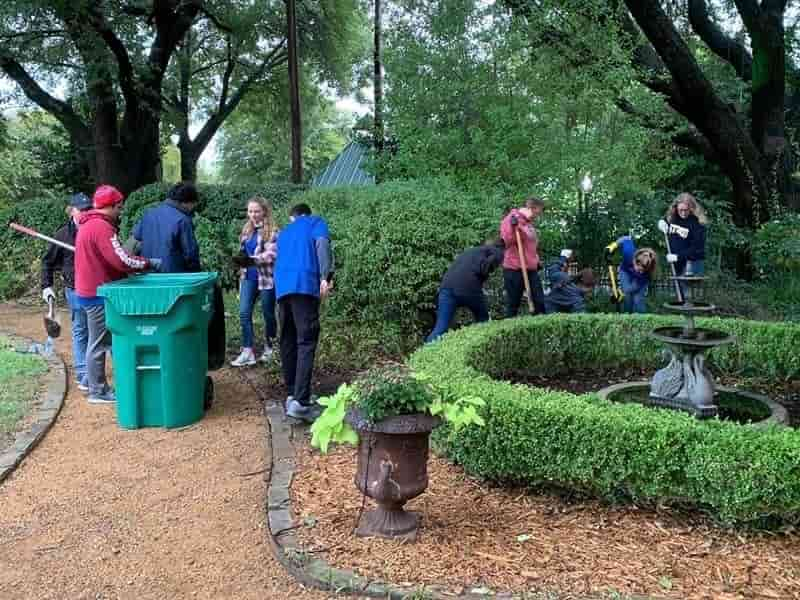 Youth provide added energy, ideas, and value to nonprofit organizations through volunteering. Here are some of the benefits of students who volunteer:
Become A Stronger College Applicant
Develop Transferable Skills
Improve Health and Well Being
Gain More Empathy
Build Long-Term Generosity
Develop A Civic Identity
Build New Relationships
Work As A Team
Find Meaning and Purpose
You Will Have Fun
---
How to Get Started:
Everything takes place on our Volunteer Portal. You can browse opportunities without an account, but you'll need to register and create a profile to actually respond to an opportunity.
If you don't see anything that fits your interest and schedule, check back later as opportunities are always being added. You can also Become a Fan of any agency to get updates on their needs.
Each agency will have their own process for accepting volunteers to make sure you are a good fit for them. USE THE "AGE" FILTER TO NARROW DOWN YOUR SEARCH (the ranges are "14 and older" and "16 and older").
Visit the Volunteer Portal
Nonprofits that currently accept students
14 Years of Age and Older
American Red Cross
Grace Lake Therapeutic Horsemanship
Heard Craig Center for the Arts
Heritage Village at Chestnut Square
ManeGait Therapeutic Horsemanship
McKinney Little Free Pantry
Pinnacle Therapeutic Riding Center
Streetside Showers
United through H.O.P.E.
Visiting Nurse Association
16 Years of Age and Older
Alzheimer's Association – Dallas & Northeast Chapter
American Red Lamp Foundation
Baylor Scott & White McKinney
Big Brothers Big Sisters
Collin County Animal Services
Community Food Pantry McKinney
Community Lifeline Center
Cornerstone Ranch
For Love & Art
Frisco Family Services Center
Hope Restored Missions
Hug's Café
Little Hearts of Hope
Mothers Against Drunk Drivers
Sci-Tech Discovery Center
Tomorrow's Leaders Today