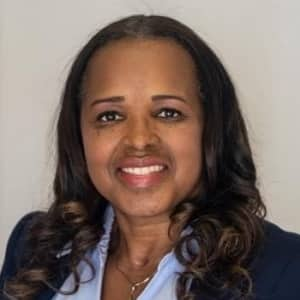 Tammy Chewe
Board Member
Tammy Chewe is a leader in a fortune 50 company for over 24 years. She
owns and operates a small business called Towne Woman Creations and
Notary services. She serves as Director of Speaking engagements for Irock
Resumes.
Tammy is from the the city that never sleeps, New Orleans Louisiana. After
high school, she moved to Atlanta, GA where she attended Georgia State
University. After graduating, she married her lifelong partner Bernard Chewe
and had two daughters. They moved six times from the south, midwest, and
west coast. During this journey, Tammy also received her masters degree in
Organizational Leadership and Executive Certificate in Nonprofit Leadership
from Chapman University. As a lifelong learner, she continued to take a few
classes in pursuit of doctorate at Grand Canyon University. She and her
family made their final move to McKinney, Texas in 2018, and fell in love with
the area. She currently serves as committee co-chair of Education Linkage for
the Plano North Metro Chapter of the Links, Inc, and co-chair of the Collin
County NAACP – Criminal Justice. Throughout her 30+ years of serving the
community Tammy has served on several boards and committees. She is a
recent graduate of the Collin County NAACP Leadership Program and was
recently selected for the Leadership Mckinney class of 2023.
Tammy lives in McKinney with her husband Bernard and their shelter rescue
dog, Benji. Her daughters both graduated from Independence High School
and are in college. Mia is attending Texas State and Jai is at NYU.