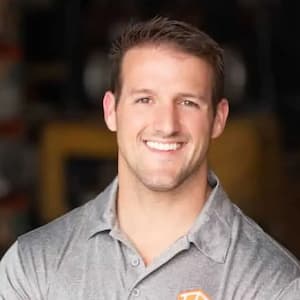 Lane Merz
Vice President
Lane and his wife, Chelsea, moved to the metroplex from Nebraska in the fall of 2019 and have called the north metro home for just over a year. They have two golden retrievers, Lola and Mose. Lane owns and locally operates Roofing Service Company, and has been in the roofing industry for over 7 years. In his free time, Lane enjoys traveling, hiking, and spending time with family. Always wanting to give back, Lane comes to Volunteer McKinney with an eagerness to help others and jump start community service around us.
Born and raised in Nebraska, Lane attended the University of Nebraska – Lincoln where he was actively involved in his fraternity and the university student body, holding multiple leadership positions among all organizations. While at the University, he achieved his BS in Agricultural Economics in 2013.
Lane joined the Volunteer McKinney Board in 2021.