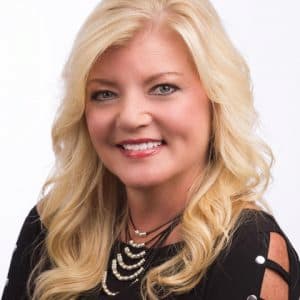 Kari McDaniel
Board Member
I am extremely excited to become a part of the Volunteer McKinney Board of Directors, and eager to learn new ways that I can help our community face its challenges.  My job is being an IT Systems Analyst for McKinney ISD, but my passion is helping people and animals. My husband, Rick, and I moved to McKinney in 2006.  We dated in high school, married in college in 1985, and have one grown daughter.   I have a BBA from Stephen F. Austin State University, where I majored in Technology.
Currently, I also serve on the board for the Crape Myrtle Trails of McKinney, and my husband and I are active supporters of the McKinney Education Foundation, Samaritan Inn, McKinney Young Life and Capernaum, Children's Advocacy Center of Collin County, Hugs Café and Greenhouse, North Texas Food Bank, Meals on Wheels, and Operation Kindness…among others.   While working for a school district, you become painfully aware of the challenges facing our students and their families.  With academic expectations at an all-time high, it is hard to imagine how our students are supposed to succeed when some of them are homeless and/or food insecure.
In addition to volunteering, I love gardening, traveling, and animals.  If you talk to me for more than 5 minutes, you will likely have to endure seeing pictures of my adorable dogs!