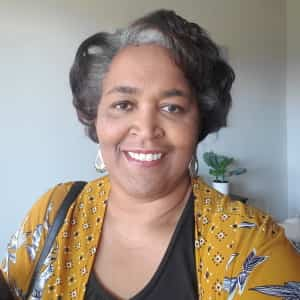 Dr. Reo Pruiett-Edwards
Board Member
Dr. Reo Pruiett-Edwards is married to William Edwards and they have a blended family of 5 children and seven grandchildren. Reo and William live in the Trinity Falls area of McKinney Texas.
Dr. Pruiett-Edwards is the Sr. Director of Programs for Educate Texas at the Communities Foundation of Texas. Reo is a career Educator who has worked in K-12 and higher education for more than 30 years. Dr. Pruiett's focus has been on college and career readiness to build stronger futures for all students. Reo is a leader that believes in changing the lives of the next generation.
Dr. Pruiett-Edwards is a member of Christian Chapel Temple of Faith CME Church and works as a servant leader to support the members of the congregation. Reo works in the Women's Ministry, New Member Ministry and teaches Bible study.